Where is Leon Uniform Company located?
---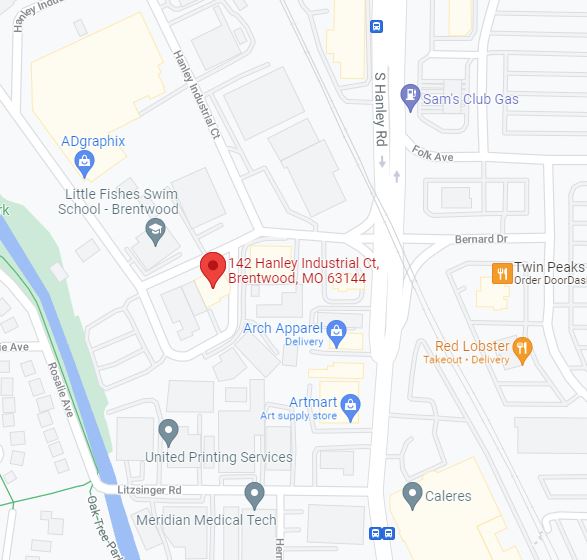 Leon Uniform Company is located at 142 Hanley Industrial Court in beautiful Brentwood, Misssouri. Our showroom and tailor shop is open to the public Monday through Friday, 8am-430pm.
These are the following methods you can use to contact us:
Via Telephone: You can call 800-395-5366 or 314-535-8133, follow the prompts of our automated service to get to the department of your choice. Our Customer Care Specialists are ready to take your call and handle any questions you might have!
Via Email: You can email sales@leonuniform.com This inbox is monitored daily and your message will be forwarded to the necessary department for reply. Please allow up to 24 hours for a response.
Via our 'Contact Us' page: On our 'Contact Us' page, you can fill out the necessary info on the form and this will send an email to our Webteam, which similar to the Sales inbox, is monitored daily and messages will be forwraded to the necessary department for reply. Please allow up to 24 hours for a response.
---
Does Leon Uniform Sell Body Armor?
---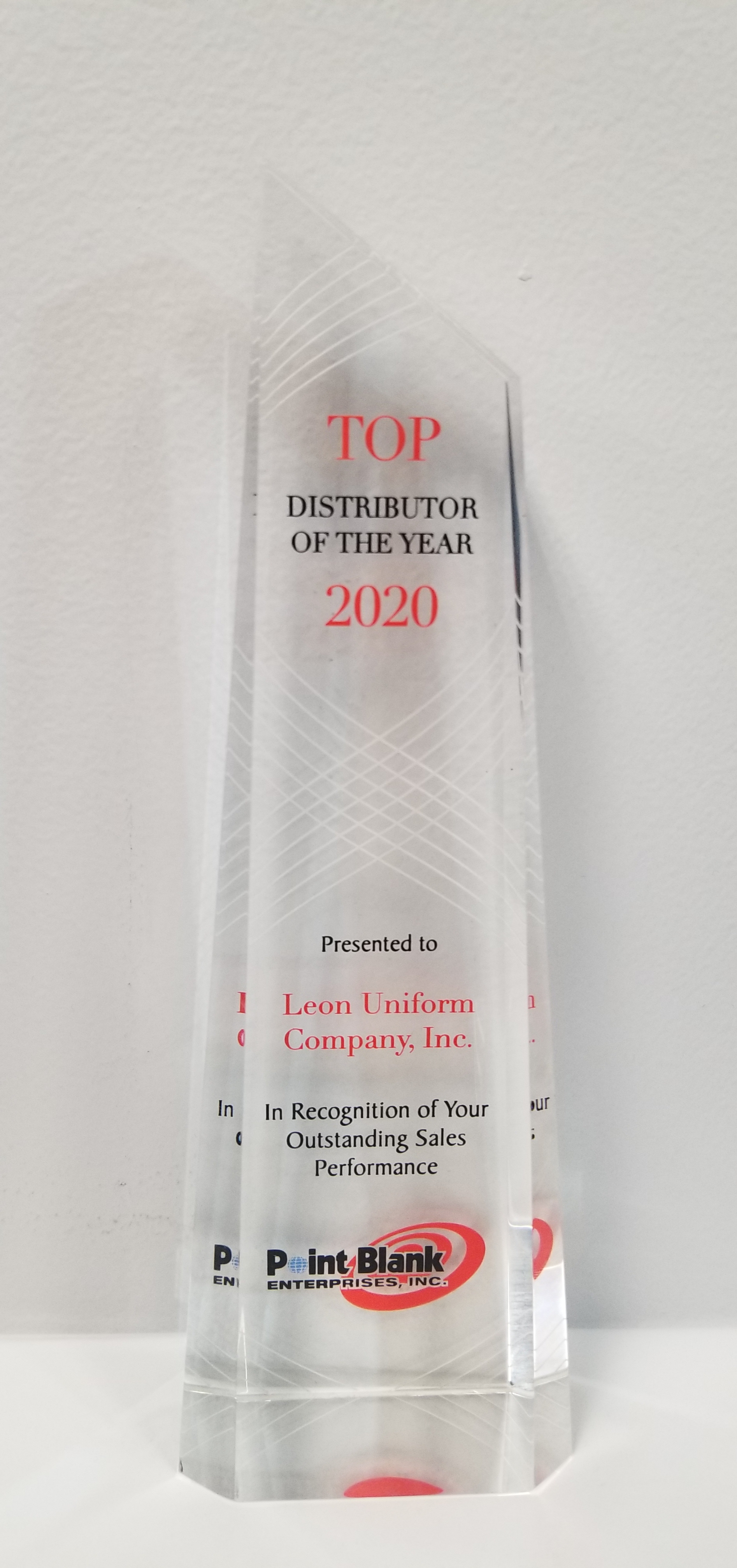 Leon Uniform Company is partnered with Point Blank Enterprises, the world's largest manufacturer of body armor, which offers some of the lightest and thinnest ballistic vests on the market.
This is no "off the shelf" body armor. Each individual is manually sized with Point Blank's specially designed sizing panels, or in some cases, by using a measuring tape to take several key measurements.
The ballistic vest is manufactured according to the specific measurements and requests of the customer.
Leon Uniform Company stands by the quality performance and manufacturing of Point Blank Enterprises. In fact, in 2020, Leon Uniform Company was their top distributor of body armor!
Point Blank also offers several different external vest carriers, with or without molle attachments. We can help you outfit your department with vest carriers made to specifically fit your Point Blank vest!
Please be aware that our business only sells ballistic vests to licensed public safety officers from police departments, fire departments, and security companies. Body armor is one of the only items we do not sell to the public at large. If you have questions about this let us know!
---
Does Leon Uniform sell firearms or ammunition?
---
Leon Uniform does provide duty holsters, magazine cases, and Taser holsters, however we do not sell firearms or ammunition for firearms, nor do we sell actual Tasers or cartridges for Tasers. We do sell high quality Sabre self defense OC spray for personal use, and ASP expandable batons.
---
Does Leon Uniform sell Postal uniforms? Or Chef uniforms? Or School uniforms?
---
In the storied past of Leon Uniform Co., there was a time we sold Postal uniforms. However, currently we do not. We also cannot provide chef uniforms or school uniforms. Our focus is on daily uniforms for public safety officers, and transit operators and managers, as well as specialty dress uniforms for said officers.
---
Does Leon Uniform sell badges? How long do they take to come in?
---
Leon Uniform works with Blackinton and Smith & Warren to order the exact badge for you! Each manufacturer has a website that you can view different options on, and then contact us for ordering! We also keep our customers badge styles on file in an effort to make the process even easier.
Badges normally take between 4-6 weeks depending on the manufacturer lead time.
---
What can I get done through the tailor shop same day?
---
We pride ourselves on our tradition of talented tailoring. Our tailors are present and working during our hours of operation.
If you're buying a shirt from us, emblem installation is included. We can always put at least two items through the shop for you while you wait, on most days, depending on volume, we can do up to six items. Examples of alterations we can do while you wait include: hemming of trousers, sewing on of emblems, or replacing buttons. These alterations do not take longer than about 15 minutes depending on how busy it is.
Tapering of dress coats, sleeve braid installation, letting out the waist on trousers, or installing epaulets are examples of more labor intensive alterations that we will need to hold on to your items for. If you have an event coming up and you let us know, we can do our best to meet the deadline. While we encourage our customers to keep their dress uniform current and updated, we understand that unforseen events can occur that can catch people off guard. If you bring your coat to us and let us know about the situation, we will do everything we can to get it done by the date needed, within reason of course.
---
Do the items I want tailored need to be from Leon, or can I bring my own items in to get work done?
---
We will work on garments from elsewhere, however we offer discounted rates for items that came from us originally when they are brought in for alterations after the initial purchase.
---
Does Leon Uniform offer gift certificates?
---
Yes we do! You can come in and purchase a gift card anytime, or even order one over the phone! Currently gift certificates are not available via the website.